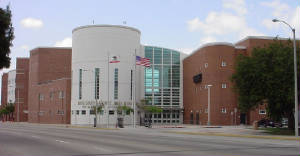 If you have a child that is interested in a career in the health profession, you'll want to check out King/Drew Magnet High School of Medicine and Science. They're having an information night on November 13, from 6 – 7:30 pm. The general overview will be held in the Dr Ernie Ray Memroial Lectural Hall.
King/Drew Magnet High School
1601 E. 120th St.
Los Angeles, CA  90059
A description of their program from their website:
The Careers program has two course offerings, Hospital Occupation for first year students and Health Careers/Hospital/CM for second year students.  Our program provides an opportunity for students to access experience-based learning in environments including hospitals, clinics, research laboratories, and university facilities. Additionally, students actively develop connections with experts and professionals throughout the community, both locally and globally.

The curriculum and training of our program are designed to expose eleventh and twelfth grade students to careers in Medicine and Science. The focus is to give each student the academic foundation to qualify and compete in post secondary institutions.

Program Overview

To gain experience, students choose sites according to their own interest and/or availability. They spend seven to nine weeks on site, meeting from morning time until lunch, one day a week: Monday, Tuesday, Wednesday, or Thursday. Students who select research sites may remain for an entire school year, or s/he may rotate to as many as three sites a year.  We hope to provide research students with a more valuable and meaningful experience by allowing them to work at the same research site both junior and senior years. 

Through directed activities and on-site experiences, students will master and apply the skills that will enable them to be effective communicators, critical thinkers, goal setters, and life-long learners. This course offers experience-based learning which provides interpersonal, problem solving, time management, and communication skills.
May We Suggest
Posts
Book Recommendation - Debt Free Degree